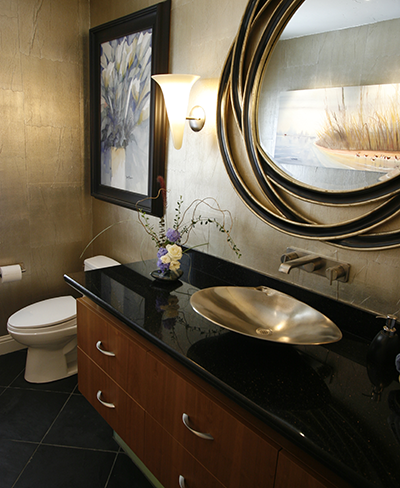 Have a remodeling project you want to start and not sure where to begin?
Take a class with Carol Woodard, ASID and learn from an expert.
Carol's classes are comprehensive, interactive and fun. Because we limit them to small groups, one-on-one attention and answers to questions are guaranteed. Each class in information-rich and provides insight into materials and design choices that lead to great project outcomes!
See which class sounds like the best fit then Call 408-867-5085 or Click to Email Us for more info.
REMODELING CLASS – Creating Tomorrow's Home Today
What You Must Know Before You Begin a Remodel – As a homeowner considering a remodeling project, you will first want to consider some of the inside information and practical insight that Carol brings to the table. More than just "tricks of the trade," this interactive and enlightening class includes a discussion of which ideas and options allow your house reflect your lifestyle. Learn how to become a lifestyle trend setter instead of a trend follower! Consider the ways you can create a healthy, safe, and sustainable home. This class is perfect for those who want to love their new space and really feel at home once the remodeling dust has settled. Let's make sure you do it right!
You walk away from this class with plenty insider tips, practical information, and fresh insights on how to approach your next remodeling project.
COLOR CLASS – Color is More Than Just Beautiful
The Psychological and Physiological Affect of Color – Color affects us in many ways. It is part of our psychological and biological heritage. Color and light affect our brain waves, hormonal responses, autonomic nervous system, and arouse emotional and aesthetic associations. Our biological responses to color are beyond our control.
In addition to these psychological and biological responses, we also react to color based on personal, cultural, and symbolic associations. Within ourselves, and outside in nature and the man-made environment, complex reactions to color have profound meaning for our lives and livelihood. Something so powerful should be better understood for one's personal fulfillment.
• What is color from the psychological viewpoint?
• What is color from the psycho-physiological viewpoint?
• Why Schizophrenics choose black and white more than healthy people.
• Characteristics and effects of major hues.
• Biological effects of color… and More.
You walk away from this class understanding the things you must consider in order to choose colors that create the best, most optimal and enjoyable environment in a given space.
START by Taking a Class with Carol – Regardless of who you work with as an interior designer, it is important to remember that knowledge going into a project saves you both time and money. As an Award-winning designer, Carol Woodard, ASID is able to streamline the basics and provide a solid foundation on which you can base all future decisions. Call 408-867-5085 or Visit our Contact Page and request information about upcoming classes in the Los Gatos/Saratoga area.
Book Carol for Talks & Presentations
Carol Woodard, ASID, is available to give talks and presentations to your organization on a variety of design industry topics. To have Carol to speak your residential community or as part of a networking event, business conference, or industry trade show, call 408-867-5085.