Transforming ordinary houses into extraordinary homes.
VISION. RESOURCES. MASTERY.
Our clients are busy and want details handled. Led by principal designer Carol Woodard, ASID, Woodard & Associates brings a vast network of resources to Silicon Valley interior design and home remodeling projects. Clients, many of them female executives, save time, optimize their budget and realize design possibilities that exceed their dreams. Award-winning talent, the know-how required to source and synthesize the best in materials and design, precise answers and attentive project management. Clients rely on Carol Woodard and her team to transform their space. With a group of 25 experts at her fingertips, longstanding relationships with industry leaders and an ability to clarify what is needed in order to take the pain out of decision-making, Carol maintains the highest level of service and always remembers this is your home.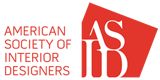 NARI Lifetime Achievement Award Nominee – Awards Ceremony in April 2019
LISTEN TO CAROL ON REAL ESTATE RADIO LIVE
Carol was invited to be a part of Joe Cucchiara's podcast, Real Estate Radio Live. The comprehensive discussion that followed, addressed many questions people have on the topic of Interior Design.
"Many people think they know what interior design is, but do we really? Interior design actually goes beyond color schemes and furniture planning, it's about creating healthy environments for people to live and work in."
Listen as Joe, Carol, and April discuss: What makes a professional interior designer? Architects and building engineers. Developing interior designer/consumer trust – figuring out what clients really want. Exterior structure vs. interior design. Interviewing an interior designer. Budgeting for your project.
Have a few minutes? Please give a listen.