Female Executives – Silicon Valley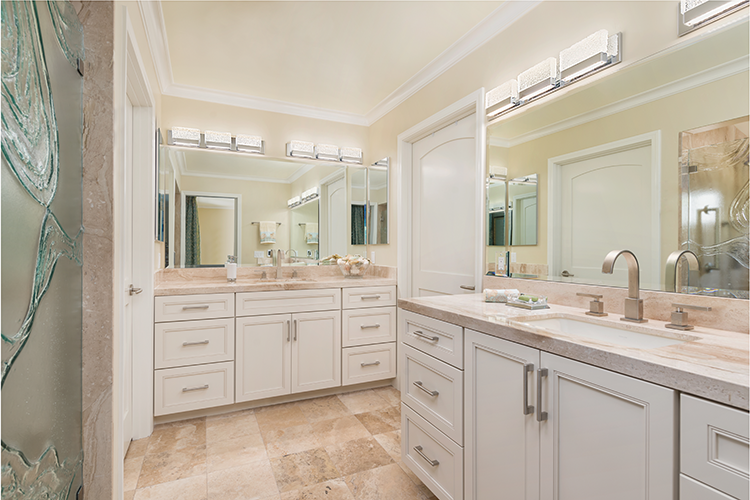 We have a special place in our heart for female executives in Silicon Valley. With no time to mess around, the women with whom we work like to collaborate on the creative process and then they want it done. They rely on Carol Woodard and Woodard & Associates for an exceptional design aesthetic and attentive project management.
Clients want it handled and done right. Carol understands this and values the partnership. Clients want the best and require focused, hands-on attention to their projects. Complex, active lives require careful planning and timetables that work around your life – all part of Carol's process.
We take the pain out of making decisions. Our clients, value decisive decision-making and CLARITY is needed in order to make that happen. Because Carol works efficiently to achieve that point of clarity, informed decisions become easy and projects move quickly.
Provide access to the best contractors,  sub contractors and specialty contractors in the business
Facilitate online purchasing when preferred
Include phenomenal sources for custom furniture, rugs, fixtures, wine cellars, artwork, installations and more
No detail too fine or expectation too high.
We see to it.

Luxury Details in the Service We Provide
Luxury appointments on the wish list for clients range from full smart-technology integration to the design of niche spaces from a home gym to home office. For spaces as functional as they are fabulous, consider the following:
Smart Home Technology – From thermostats, color-change lighting and wireless dimming, to bulbs that stay bright when the power goes out, turn on when the doorbell rings or run your "normal home-lighting patterns" even when you are away,  there is much we can do in today's home.
Our clients are interested in a variety of smart features and products: remote controlled shades, room monitoring, smart speakers, garage door openers with geofencing capability that can detect when you are approaching your driveway, voice controlled smart home hubs and well as smart outlets, appliances and beds. Smart systems for health and fitness, lighting, cleaning, cooking, food storage – these are just some of the inquiries we get.
Home Safety and Security – Feeling safe and secure in your home is imperative – you, your family and your friends. HD video doorbells, streaming indoor and outdoor smart cams with cloud storage, touchscreen electronic deadbolts and security monitoring, smoke/carbon monoxide detection and home security systems are all par for the course. We can relate with your concerns and understand that in order to really enjoy your home, safety is a requisite and we will help make that happen. Consider it handled.
Master Closet Design – One of the most requested detail in a master bedroom remodel is the boutique-style custom-built closet. These walk-in spaces are rooms in and of themselves. These luxury closets make floor to ceiling use of the space and often feature 180 degree, floor length mirrors, and a closet island for extra storage and a functional flat surface. Jewelry and accessory display and storage, shoe and handbag display shelves with Lucite dividers, comfortable bench-seating and a cozy chair always make the list. By adding a safe or cedar storage, a mannequin for outfit coordination, hidden ironing and steam stations, valet rods for outfit display, and pre-sorted, built-in laundry bins you can tailor the function to your needs. With expert design attention to paint, finishes, fixtures, artwork, and sound, these closets become intensely self-expressive spaces – a personal sanctuary in your busy day.
Home Entertainment –  Clients often consider custom lifts, hidden cabinets or mirrored and art-inspired covers designed to hide their technology in plain sight, Custom home theaters, family room entertainment systems and social spaces designed and dedicated to guest entertainment are all frequent must-haves. Even gaming, 3D and VR suites can be seamlessly incorporated into the design of your home. Technology is here to stay and Woodard & Associates will help you showcase or minimize it. Either way, we embrace tech and are happy to show you  ways you can incorporate it into your home design.
Luxury Garage – Today's garage is trending away from the catch-all room for storage and overflow, toward a functional and fantastic extension of the home. We have seen the addition of sitting rooms and social lofts in garages which provide a wonderful space in which to entertain guests, share one's passion and showcase a stunning collection. The luxe garage is more than just the ultimate mancave, these spaces feature high-end finishes and exquisite design becoming the prized automobile or motorcycle collection within. More than the bells and whistles of subterranean car lifts, restoration equipment and charging stations, these rooms are now designed for entertainment and relaxation. When a kitchenette, bar, and full bath is included and when you make use of the latest in technology for lighting, sound and security, for many the luxury garage may become the true heart of their home.