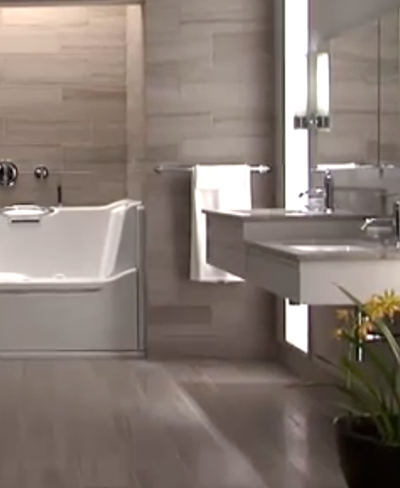 No-step entry. No one needs to use stairs to get into a universal home or into the home's main rooms.
One-story living. Places to eat, use the bathroom and sleep are all located on one level, which is barrier-free.
Wide doorways. Doorways that are 32-36 inches wide let wheelchairs pass through. They also make it easy to move big things in and out of the house.
Wide hallways. Hallways should be 36-42 inches wide. That way, everyone and everything moves more easily from room to room.
Extra floor space. Allows plenty of room and wheelchairs have more space to turn.
Universal design features are often a part of age-in-place remodels. Content for Universal Design is courtesy of the NAHB National Association of Home Builders.