Custom Furniture & Fixtures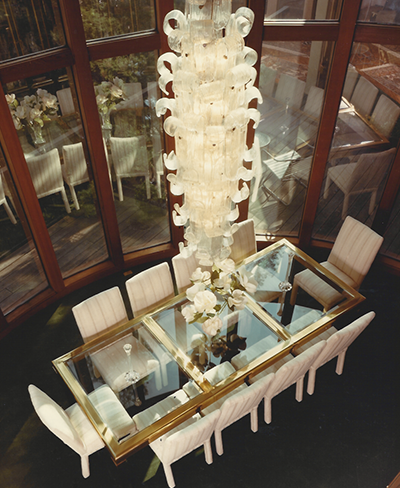 We love to get outside the design box – clients regularly entrust us to articulate a vision even greater than what they think is possible. We are recognized for adding exceptional custom elements to projects – both by our clients and through industry awards. Because certain spaces have unusual specifications, custom-designed furniture and fixtures may be required or preferred. We regularly build custom pieces to spec and provide special finishes.
Woodard & Associates works with artisan craftsmen and draws upon trusted sources for exotics from around the world. At the same time, we are dedicated to sourcing close to home as it serves client, budget and project. Because we have such well-established relationships, clients are surprised to find that "custom" does not always mean more money.  Your home is meant to be lived in and enjoyed – designed to attend to your sense of ease, comfort, and style. Woodard & Associates make this possible and within reach.