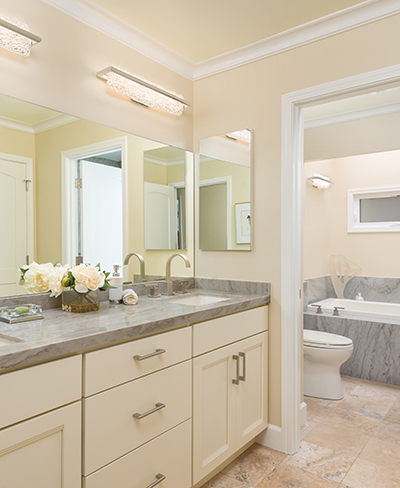 In determining the most feasible way to design kitchens and bathrooms, Woodard and Associates works closely with the client and general contractor. At this point, the budget is determined and any additional team members required to create your kitchen or bathroom design, are selected. After the initial consultation with the client, we begin the design process and consider how the space functions in order to determine the look and feel that makes the space home to you.
Milestones in the Kitchen & Bathroom Design Process
Create general layout – Select custom cabinet sources – Specify door and window styles – Specify wood species and finishes – Select appliances, sinks, and fixtures – Provide detailed working drawings – Specify counter tops and send to fabricator – Select all other finishes including flooring, plumbing, lighting, hardware, etc..