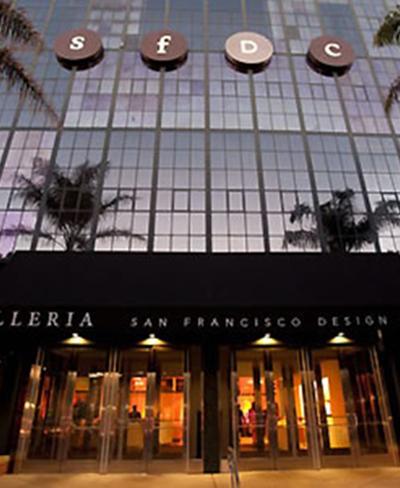 We take a very individualized approach with our clients. The first step, unique to Woodard & Associates, is a personal field-tutorial conducted by Carol Woodard. You have the option to take a guided tour of the San Francisco or South Bay Designer Showrooms.
Interior Design Process
Your preferences in style, color, texture, and taste will be revealed, and new design options presented. Information gleaned from this experience is to begin defining the master plan. Personal introductions are made and relationships developed – each one essential for a successful, enjoyable design project. It is all part of the design process at Woodard & Associates.
Next, we determine goals and budgets, develop a plan/timetable, and design a strategy for achieving them. Woodard & Associates knows that your time is valuable and that you want the finest your money can buy; our approach addresses both.
Our Fee Structure
Fee structures are determined by the particular requirements of individual projects. Woodard & Associates pledges to complete your project and leave you knowing that you received more than your money's worth.
During the initial one-hour complimentary meeting, pay arrangements are reviewed and provided there is a good fit, a letter of agreement is signed. Typically, compensation to Woodard & Associates, Inc. includes a base hourly Design Fee in addition to the cost-plus system of billing for furnishings and materials. This structure accounts for research, design time, consulting and project management.
If remodeling is required, you may wish to bring in your own architects and contractors to perform the work. However, Woodard & Associates can refer you to many respected craftsmen who are part of their team and can give the same care and attention to detail that Woodard & Associates provides. Upon your request, you may make arrangements to have Woodard & Associates oversee contracted installation and construction.
Value-minded clients enjoy certain benefits in working with us.  Read More
Join Carol for a Remodeling or Color Class
"We work with people who love where they live, yet need some level of improvement to fulfill their lifelong dream."  – Carol Woodard, ASID
Your Perfect Remodel…
· Starts with Education
· Leads to Inspiration
· Ends with your Dream Renovation
Choose the Best Class for You…
COLOR – The Psychological and Physiological Affect of Color – How to use your biological response to color in combination with your personal, cultural, and symbolic color associations to create your perfect home.
REMODELING – Creating Tomorrow's Home Today – How to apply tricks and tips of the trade to your remodeling project and create a healthy, safe, and sustainable home. Instead of a trend follower – Become a lifestyle trend SETTER!
Carol would love for you to join her at one of the classes she teaches in the Saratoga/Los Gatos area. Call the office to select a class and date that works best for you. Classes are held throughout the year. You may also email via our Contact Page to learn more.
There is no obligation when you attend a class, and the fee is nominal. Carol is passionate about education and loves to share specific information to make your NEXT project the best it can be. Carol makes learning fun, interactive and engaging. Those who attend Carol's classes benefit from her experience in the industry. Make smart decisions, save time and ensure the best use of your budget – on any remodeling project!
START with a Class – Which class is best for you?  Call to schedule  – 408-867-5085